Team
MHG Hotels, LLC is a family-oriented company, started in 1991 by CEO Sanjay Patel. From Mr. Patel's first property – a Classic Motor Inn in Indianapolis – to its current diverse portfolio of more than $500 million in property development, MHG has always prided itself on creating a supportive environment where employees and company partners alike can thrive.
Sanjay Patel
President/CEO
Sanjay Patel
President/CEO
Sanjay Patel is the founder of MHG Hotels, LLC and serves as President and Chief Executive Officer, directing the company's development, operations and investments through senior management. Under his vision and leadership, MHG has experienced substantial, positive growth. MHG has received numerous recognitions, including Fairfield Inn by Marriott Platinum and hotel of the Year Awards. Mr. Patel has served on a wide variety of boards and committees.

Mr. Patel, a native of India, came to the Unites States in 1986. He acquired his first hotel in 1991. Since that time he has built and developed 40 hotels throughout the nation, with more projects in the works each day.

Mr. Patel continues to lead MHG with integrity, ambition, and enthusiasm. These qualities lead to the development and successful operations of MHG.

Mr. Patel is married to Ranjan Patel and their sons Hiren and Neal work with them in the business. In addition to the enjoyment he receives from his family and the hospitality industry, Mr. Patel also enjoys running mini-marathons, reading, golfing, fishing, hiking – climbing the Continental Divide was a bucket list event!
Ranjan Patel
Vice President
Ranjan Patel
Vice President
Ranjan Patel, a co-founder, has been a major factor in the success of MHG Hotels.
Mrs. Patel, a native of India arrived in United States in 1986 and is married to Mr. Sanjay Patel. Together they acquired their first hotel in 1991.
Mrs. Patel provides guidance and direction to the corporate structure which contributes to the financial success of the company.
Her experience and leadership ability is an asset to MHG Hotels, LLC. Mrs. Patel enjoys cooking, gardening and spending time with her family.
Hiren Patel
Vice President
Hiren Patel
Vice President
Hiren serves as President of MHG Apartments, a subsidiary of MHG Hotels, LLC. His primary responsibility is to oversee all aspects of new development and acquisitions for MHG and its subsidiaries, with a focus on MHG Apartments. He works to secure premium locations in high barrier-to-entry markets and ensuring feasibility of providing a luxury product at a competitive price point that results in high returns. Hiren also plays a key role in the renovation process for MHG's current portfolio. Hiren graduated from Indiana University prior to joining MHG in 2012.

Hiren enjoys hiking, traveling the world and experiencing new cultures. He's a huge Indianapolis Colts fan and he and wife Sonal love being parents to 2-year-old Naiya and her soon-to-be little brother.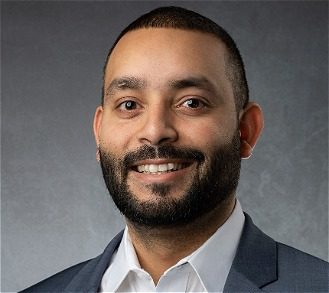 Neal Patel
Vice President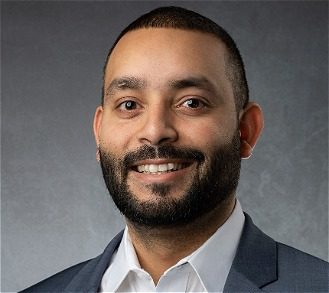 Neal Patel
Vice President
Neal Patel holds a Bachelor of Science Degree from Indiana University and is responsible for securing financing for new MHG development projects, including hotels, apartments and self-storage facilities.

He assists with the development process of new construction and acquisitions for the company. Neal enjoys taking his sports car to rally events, playing basketball and spending time with his wife Brijal and their daughter.
Brijal Patel
Controller
Brijal Patel was born and raised in Atlanta, GA, and holds a degree in mechanical engineering from Georgia Tech. After college, she moved to Indianapolis to join MHG Hotels in 2018.

In her role as controller, Brijal directs accounts payable and oversees the accounting operations for all properties in the hotel portfolio. Her primary responsibilities include managing the accounts, financial reporting and streamlining accounting processes to allow for the expansion of the portfolio.

Brijal likes to travel and paint in her free time. She and husband Neal Patel, a vice president of MHG, are the proud parents of a daughter and enjoy spending time as a family.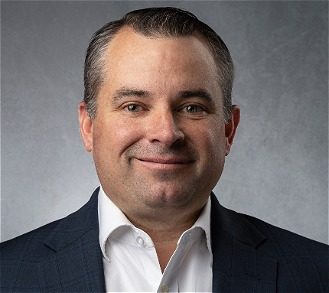 Hunter Carmichael
Chief Operating Officer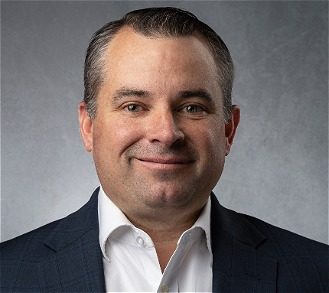 Hunter Carmichael
Chief Operating Officer
Hunter Carmichael brings extensive hospitality leadership experience to MHG Hotels, LLC. Throughout his career he has held multiple positions within White Lodging and Marriott International, including Regional Vice President, Regional Director of Operations and Dual General Manager for portfolios spanning Texas, Colorado, Arizona and Florida. Hunter is a process-driven leader who believes passionately in talent development. He lectures at Northern Arizona University, University of Nevada Las Vegas and Texas Tech University, and serves on the Industry Council Board for the NAU School of Hotel & Restaurant Management.

In 2007 Hunter was named Top Recruiter of Outstanding Talent from White Lodging, and has also been awarded General Manager of the Year 2002-2004 and 2012. Hunter is a goal-driven, strategic thinker, who challenges his team to achieve strong results.

Hunter is married and a father of three. He enjoys golf, college football (Go Red Raiders!) and volunteering with Special Olympics.
Logan Wolverton
Vice President, Operations
Logan Wolverton
Vice President, Operations
Logan Wolverton has worked in numerous operational roles with brands including Hilton, Marriott, and Hyatt. Logan is extremely passionate about the hospitality industry and can't imagine doing anything else with her career. Logan graduated from Michigan State University in East Lansing, MI with a BA in Hospitality Business – GO Green! Prior to joining the MHG team, she was a Dual General Manager at a Hilton property in Teaneck, NJ.

Outside of work Logan loves to spend time with family and friends. She enjoys traveling and live music of any kind.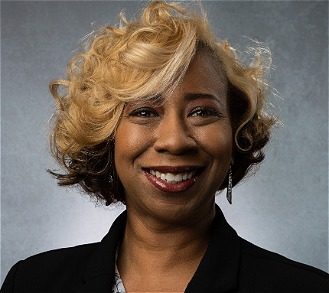 Alicia Clark
Vice President, Revenue Management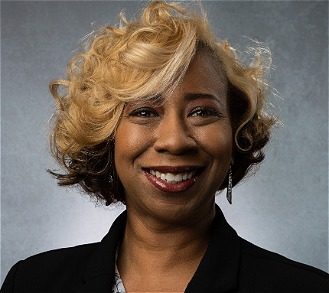 Alicia Clark
Vice President, Revenue Management
Alicia Clark is a veteran of the hospitality industry, having worked with brands including Marriott, IHG, Choice and Hilton, among others. She has held numerous roles at both the hotel and corporate levels in the areas of Front Office, Sales, Reservations and Revenue Management. Her strengths include revenue management analysis and system analysis and management.

Prior to joining MHG, Alicia was Director of Revenue Management for a multi-branded hotel portfolio of more than 50 properties. Alicia provides direction and guidance for the Revenue Management efforts of all MHG hotels. She attended DePauw University.

Outside of work, Alicia serves as a key member of leadership in her home church where she enjoys managing operations and teaching and leading people. Alicia also enjoys writing and spending time with her two sons, Nathaniel and Caleb.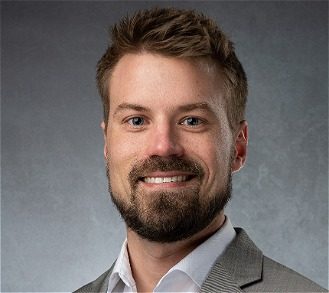 Aaron Goodwin
Vice President, Sales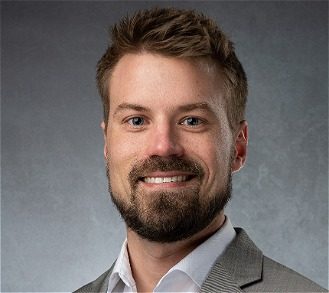 Aaron Goodwin
Vice President, Sales
Aaron's passion is to inspire people to be the best version of themselves by creating a competitive, revenue-generating mindset and culture. His love for hospitality began at Northwood University in Midland, Michigan where he graduated with a BBA in Hospitality Management. Upon graduation, Aaron launched his sales career in Sterling Heights, MI, as a Business Travel Sales Manager. With a passion for growth, he relocated to Colorado and then again to California. Prior to joining MHG Hotels Aaron was a Senior Sales Manager for the Marriott and DoubleTree properties in Del Mar, CA.

On the personal side, Aaron has a beautiful wife, Kristen, an amazing daughter, Kai, and the best dog in the world, Winslow. Aaron enjoys spending time with his awesome neighbors, working on self-improvement projects, and taking weekend walks through Lowe's.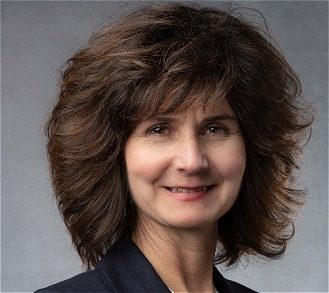 Camille Kauffeld
Vice President, Human Resources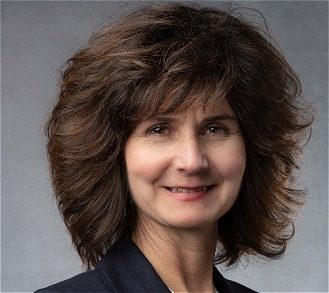 Camille Kauffeld
Vice President, Human Resources
Camille Kauffeld's hospitality career with Marriott International, White Lodging, and MHG Hotels has given her a strong background in guidance, encouragement, and finding common ground in her work leading MHG's human resources, as well as her previous positions in executive administrative support and sales coordination.

Camille graduated with honors from Southern New Hampshire University with a Bachelor of Arts in general education coupled with a sociology concentration. She believes this foundation provides her with the skills necessary to understand team members' needs and assess situations through many different lenses. She is committed to helping people reach their goals and believes, as Nelson Mandela is quoted as saying, "It always seems impossible until it's done."

Camille finds joy in outdoor pursuits such as summiting a mountain peak or taking in a sunset at the beach, as well as simple pleasures like learning something new and spending time with her family.